Our Vision Statement and Aims
School Motto - 'Out of acorns mighty oaks grow'
'But continue to grow in the grace and knowledge of our Lord and Saviour Jesus Christ. To him be the glory both now and forever! Amen' 2 Peter 3:18
Wroot Travis is distinctively Christian in both our ethos and outlook. Our motto reflects our desire for all who join us to grow personally, academically and spiritually. We are an inclusive school and welcome those of all faiths, and none, to grow with us and to become respectful, responsible and reflective young people. At the heart of our school are our Christian values of Friendship, Respect, Trust, Perseverance and Forgiveness, chosen by the Pupils and Staff of the school. These values influence our curriculum, our relationships and our provisions and you will be able to recognise these influences when you speak to us or visit our school.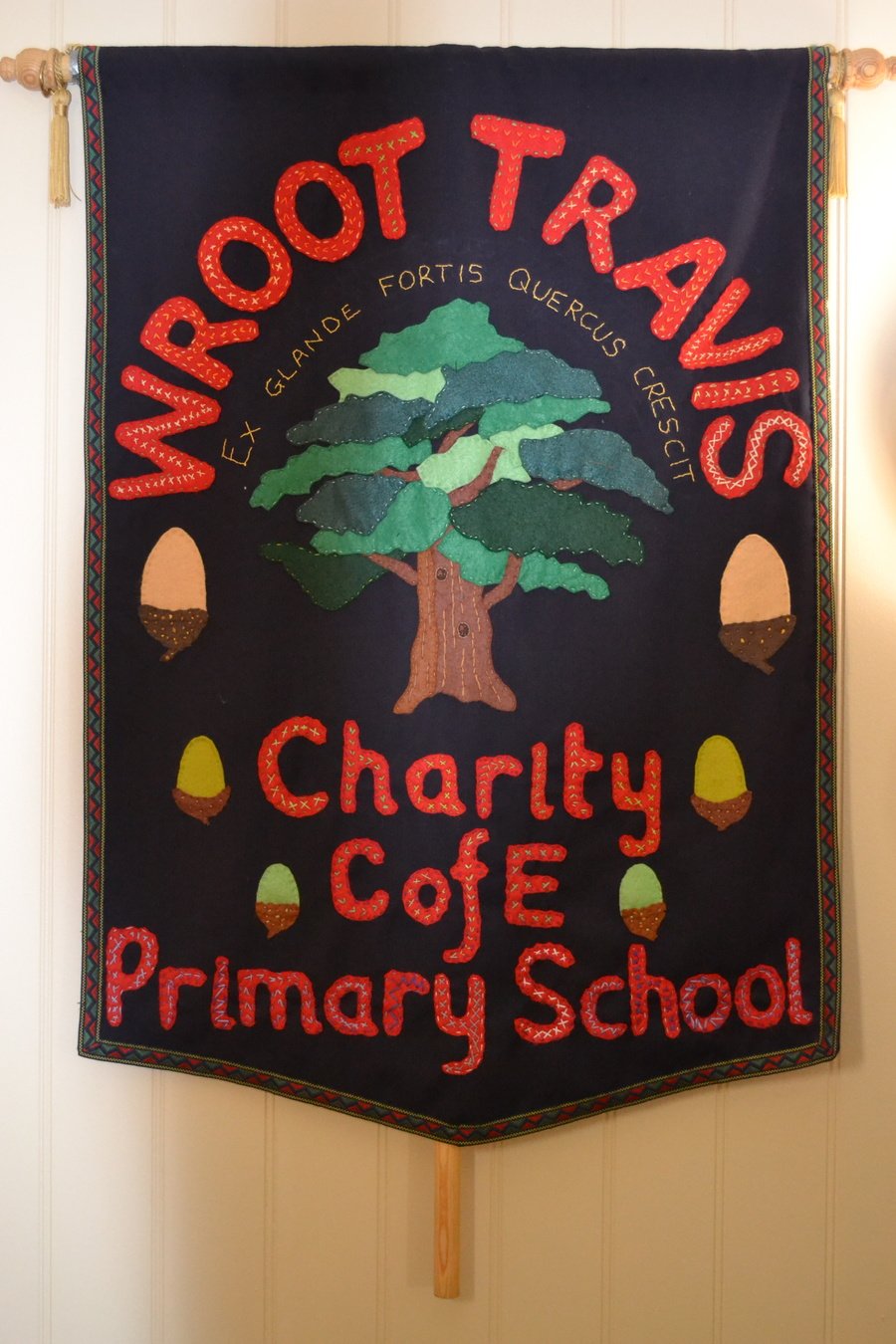 School Vision Statement
Be the best we can be
Co-operate with each other but learn to be independent
Respect ourselves, each other, our school and our world
Celebrate our differences and treat people fairly
Celebrate our Christian faith
Have fun learning and experiencing things with our friends
Written by the Class of 2009-2010 Updated by the School Council of 2014-15
..
At Wroot Travis Church of England Primary School we believe that the size of our school provides a particular opportunity for our children to experience learning and living together in a caring Christian school family. We are aware of the special advantages afforded by our size but equally guard against complacency and insularity. We strive to create a secure and inclusive Christian environment within which each child may develop their full potential as a positive member of our local, national and global communities.
We aim to provide each child with a broad and balanced education and in particular:
to enable each child to achieve his or her full potential in all aspects of the curriculum:

to foster each child's self esteem and to respect and care for others:

to develop in each child a love of learning and an accumulation of skills:

to allow each to explore their faith through teaching, worship and reflection

to nurture each child's spiritual awareness and sense of awe and wonder:

to develop in each child a positive sense of moral responsibility and self-discipline:

to help our children to learn to live together in a multi-cultural society:

to encourage our children to become responsible, independent citizens who value the world around them:

to develop strong partnerships between pupils, staff, parents, Governors, the Church and the LA to enable us to achieve these aims