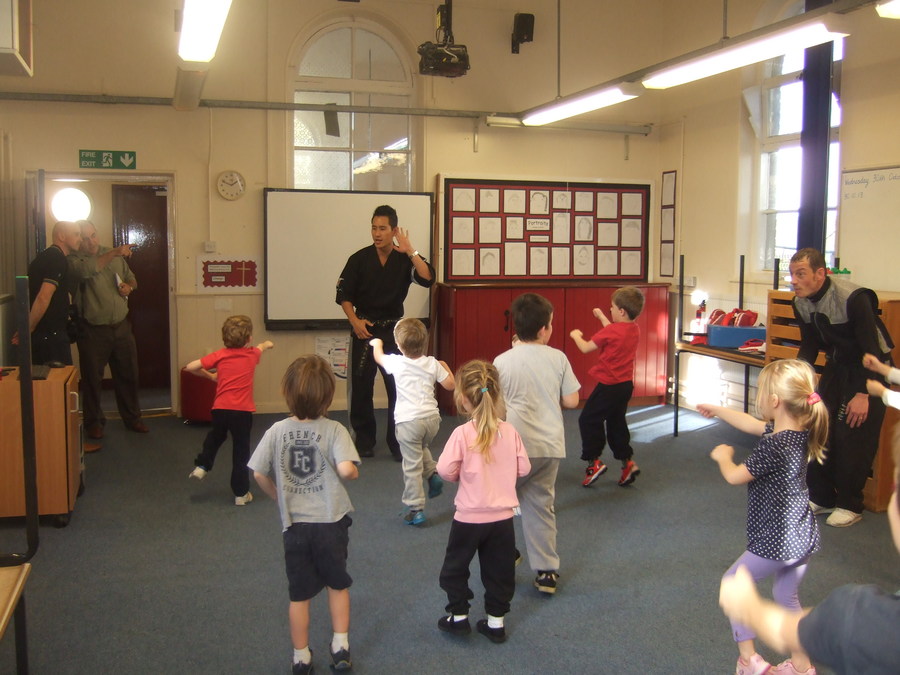 In our school all children have a lesson in Martial Arts every week. The children are totally committed to the lessons and derive huge amounts of pleasure from them. For information about the aspects of the curriculum we feel we are covering in Martial Arts please use the drop down menus.

The children have been taught both the Student Creed and the Black Belt Oath-both of which they recite every week. This has now become part of the ethos of our school and we are very proud when we see our children 'living by the principles of black belt'

STUDENT CREED
I will develop myself in a positive manner and avoid anything that may reduce my mental growth or my physical health.
I will develop self-discipline in order to bring out the best in myself and others.
I will use common sense before self defence and never be abusive or offensive.
This is our black belt school- we're dedicated, we're motivated, we're on a quest to be the best.
BLACK BELT OATH
As a dedicated student of the martial arts
I will live by the principles of black belt.
Modesty, courtesy, integrity, perseverance, self control and indomitable spirit