We have been listening to some music by the composer Bach called The Brandenburg Concerto number 3 in G Major, first movement. This is a piece of music from the time of the Wesleys. It probably would have been played in big cities like Oxford, rather than in villages like Wroot It was played by a small string orchestra. When we listened to it we were able to identify most of the instruments and the bright major key.
We have started learning a new song with Miss Hardy and we are going to be able to play it on our clarinets.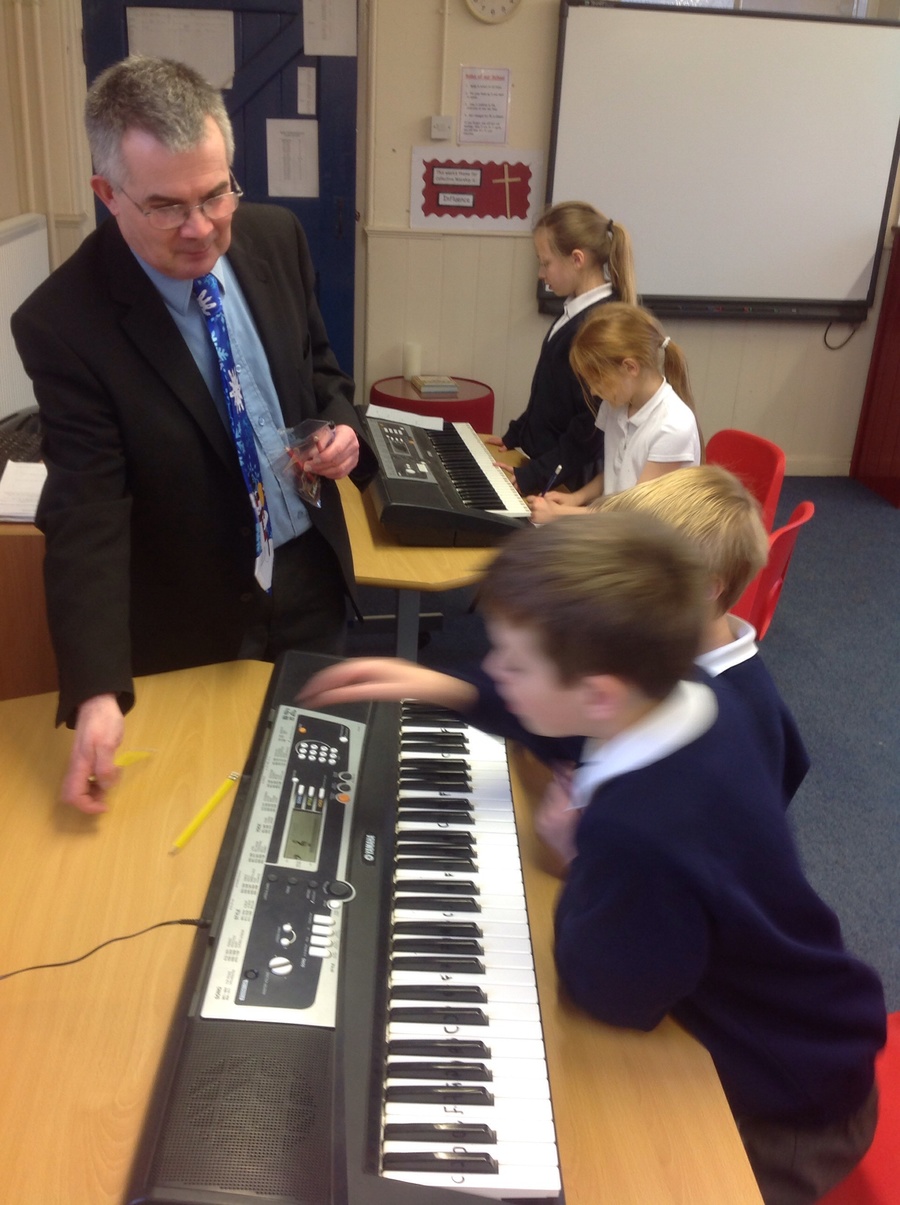 Mr Jackson from South Axholme Academy has been coming to teach KS2 children some keyboard skills. As well as improving our musical ability this is a good opportunity to further strengthen our links with our secondary school.